Skip Global navigation and goto content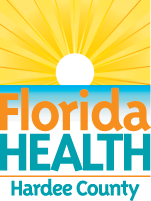 It's a New Day in Public Health.
The Florida Department of Health works to protect, promote & improve the health of all people in Florida through integrated state, county & community efforts.
Skip MegaMenu and goto content
Take a Bite Out of Rabies
October 03, 2018
Take a Bite Out of Rabies!
World Rabies Day 2018 theme is:  Rabies: Share the message. Save a life 
In the United States, rabies deaths are very rare thanks to successful animal control and pet vaccination programs. But around the world, rabies kills more than 59,000 people every year because vaccination is infrequent and stray animals are prevalent. The most affected countries are Africa and Asia, with nearly half of the victims being children under the age of 15.  It is important to note though that there were two human deaths in Florida in 2017, both from bat exposures.
Rabies is a disease of the nervous system and is fatal to warm-blooded animals and humans.  The only treatment for human exposure is human rabies-specific immune globulin or HRIG plus a series of 4 rabies vaccine injections over a specific timeframe.  Appropriate treatment should begin as soon after the exposure as possible and definitely within 10 days to protect an exposed person from the disease.  Once a person develops Rabies symptoms there is no treatment and death will follow.
All domestic animals should be vaccinated against rabies and contact with wild animals should be avoided, particularly raccoons, and bats, though foxes, skunks, otters, bobcats and coyotes carry a risk.
Pet vaccination for Rabies prevention is the number 1 thing pet owners can do to keep their pets and families protected from this deadly disease.  There are low cost vaccination clinics held annually in the community or you can visit your local Veterinarian for the shots.  New formulas can be effective for up to 3 years after the initial yearly injection.  Keeping records of your pet's vaccinations is as important as keeping your own shot records. 

Residents and visitors are advised to take the following precautions:
• Keep rabies vaccinations up to date for all pets.
• Keep your pets under direct supervision so they do not come in contact with wild animals. If your pet is bitten by a wild animal, seek veterinary assistance for the animal immediately and contact Animal Control in your area.
• Call Animal Control to report any stray dogs or cats in your neighborhood or private property owners can hire a nuisance wildlife trapper for removal of wildlife. For a list of wildlife trappers, visit  https://public.myfwc.com/HGM/NWT/NWTSearch.aspx
• Do not handle, feed, or unintentionally attract wild animals with open garbage cans or litter.
• Do not leave food sources out for wildlife such as pet food or unsecured garbage.
• Avoid contact with stray and feral animals.
• Never adopt wild animals or bring them into your home.
• Teach children never to handle unfamiliar animals, wild or domestic, even if they appear friendly.
• Prevent bats from entering living quarters or occupied spaces in homes, churches, schools, and other similar areas, where they might come in contact with people and pets.
• Persons who have been bitten or scratched by wild or domestic animals should seek medical attention and report the injury to the Florida Department of Health at 863-773-4161.